Entertainment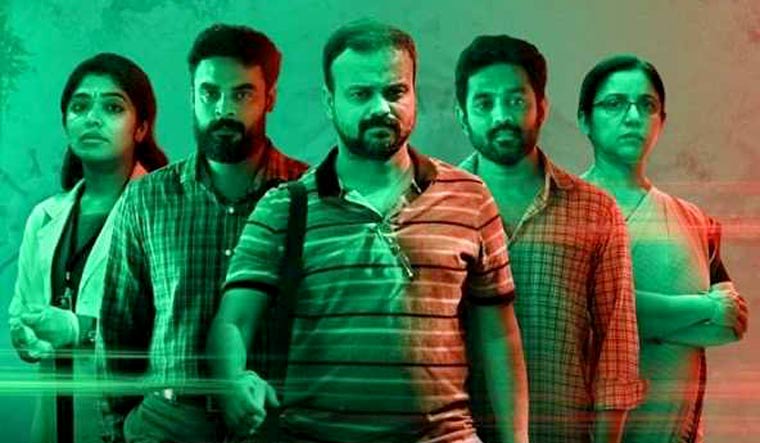 Tollywood Movies That Will Inspire You To Never Give Up
While the pandemic has prevented us from seeing movies in theatres, it has aided in the growth of OTT and streaming services.OTT Platforms like AHA specifically cater to region-specific films like Telugu films to keep movie buffs and the audience amused during the lockdown by allowing them to streaming movies online. Here are a few movies streaming on AHA that will inspire you.
Nipah Virus.
One production commenced just before the nationwide lockdown was the Malayalam movie Virus, which was later dubbed in Telugu and released as Nipah Virus. It was written by MuhsinParari, Sharfu, and Suhas and Directed by Aashiq Abu; Virus was a critically acclaimed and commercially successful film on its release. With an ensemble cast of KunchackoBoban, Tovino Thomas, Asif Ali, Parvathy Thiruvothu, Rahman, Indrajith Sukumaran, Indrans, SoubinShahir, SreenathBhasi, DileeshPothan, Rima Kallingal, Madonna Sebastian, RamyaNambeeshan, Joju George, and Revathi giving outstanding performances.
The film is cinematic documentation of case files and records from the epidemic that engulfed the country and the world. The film gains traction as all of the actors and government officials aim and work hard to eliminate the deadly virus. The rest of the storey revolves around how they succeed in restoring peace to Kerala. 
 Johar
Directed by debutant MarniTejaChowdary, Johaar is a 2020 Telugu film starring Esther Anil, AnkithKoyya, NainaGanguly, Easwari Rao, Chaitanya Krishna, and SubhalekhaSudhakar. The film was streamed on Aha on 15 August 2020.
The story begins with Vijay Varma, the son of the state's late Chief Minister. As the state's new Chief Minister, he wishes to erect a massive statue in his late father's honour to be remembered in history. This action necessitates a sizable budget, for which he seizes funds from different sources.What follows this is how the actions of one man's selfish needs affect the lives of others, sectioned in four stories.
The first story is set in Varanasi, including a girl who elopes with a chaiwala because of love and mostly to escape her mother and the dangers in her home.
The second story takes place in a village near Srikakulam that has been contaminated with a waterborne illness. Because of the water in the town, Gangamma's granddaughter, like her son, is infected with kidney disease. All she has left is hope for a better future.
The third story is about Rayalaseema, a 70-year-old man who runs an NGO and hopes for a better future for all of his country's street children.
The final story follows Bhanu, a street circus performer from Vizag who aspires to be an athlete and finds a coach, but it is never enough because she lacks government funding.
What ties all the stories together is later revealed to the Chief Minister by a journalist, who pragmatically informs him that people's deaths and the destruction of some dreams were caused by his order to freeze funds. In the credits, the minister, guilt-ridden, inaugurates his father's statue.If you think downloading movies can help you to stream recent Telugu movies faster and better, it is not always true, as downloading from unknown sources can cause bugs to malfunction your device. If you want to watch good quality movies, then taking subscriptions in OTT platforms is a suitable choice.